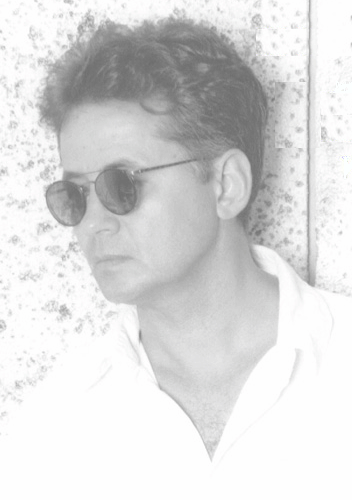 Greg Guidry, a west coast music hero…
Gregory M. Guidry was born in St. Louis, Missouri. Greg is a singer-songwriter-pianist who had 2 A.C./A.O.R. hit singles in the US Pop Charts in 1982, one of which, Goin' Down, reached the Top 10. Greg began singing Gospel as a child and by his teens had taken piano lessons and was playing and singing in local bands throughout high school and college. He was also lead singer of some of the same bands in St. Louis as his good friend, Michael McDonald.
In 1977, he signed a deal with CBS Songs Publishing. He started writing songs and played with various bands during that time. In 1981, he got a gig as a background singer on the ALLMAN BROTHERS BAND's Brothers Of The Road (for Arista Records). His songs were used on albums by such great artists like Climax Blues Band, England Dan & John Ford Coley, Robbie Dupree, Exile, Johnny Taylor, Sawyer Brown and Reba McEntire.
Greg signed to Columbia Records in 1982 and released his first solo LP Over The Line that same year. Over The Line featured David Hungate (TOTO), Dan Huff, Bobby LaKind, David Sanborn, William Page, and Dennis Henson (Fools Gold).
The single Goin' Down, also written by Guidry, was taken from the album and reached #17 in the Billboard Top 40 (also #10 on Radio and Records Pop Charts and #10 on Radio and Records Adult Contemporary Charts). Only one follow-up single Into My Love (a duet with his sister Sandy), made the Charts. During the '80s, Greg worked a lot as a songwriter (in particular for EMI Music Publishing), and collaborating with songwriters like Bill LaBounty, Steve Kipner and Jeff Silbar. He has also his own publishing company called "Send Us Music, Inc."
Greg has worked with a lot of artists: The Allman Brothers Band, Johnny Cobb, Charlie Daniels, James Ingram, Bob Weir (Grateful Dead), Robbie Dupree, Bill Champlain, Keith Thomas, David Goldfiles, Randall Hart, Dennis Henson, Marguerite Luciani, Joe Pizzulo, John Ryan, Jeff Silverman, Dan Toler, David Frankie Toler, Butch Trucks, and Chip Young.
His credits as background vocalist includes: Allman Brothers Best Of album (1994), Jag Fire In The Temple and The Only World In Town (1991), David Martin Stronger Than The Weight (1994), as well as vocals for The Allman Brothers Brothers Of The Road (1981).
July 28, 2003 Greg Guidry (age 53) died in a fire accident of his residence. A charred body found in a car parked inside the home garage were identified as that of singer-songwriter Greg Guidry.
Discography
Heart To Heart
Score Records 2017

Tracks: Hungry Heart, He´s A Liar, He´s Got You, Heart To Heart, Do Me Right, Lookin For A Heartache, Think About It, I Get High, Don´t Stop, Runnin From Love, Not Ready, You Got Me By The Heart & She´s Gone.

Musicians on the Heart To Heart album: Greg Guidry and others.