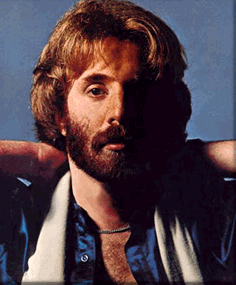 One of the pioneers in great songwriting …
Best remembered for his mid-1970s smashes "Lonely Boy" and "Thank You for Being a Friend, " pop singer/songwriter Andrew Gold was born in Burbank, CA on August 2, 1951. The son of composer Ernest Gold (who won an Academy Award for his score to the film Exodus) and vocalist Marni Nixon (the singing voice of Natalie Wood in West Side Story and Audrey Hepburn in My Fair Lady), he first attracted attention as a member of the Los Angeles band Bryndle alongside Kenny Edwards, Wendy Waldman and Karla Bonoff; in 1973, both Gold and Edwards joined Linda Ronstadt, appearing on classic albums including 1974's Heart Like a Wheel and 1975's Prisoner in Disguise.
A noted arranger as well as a skilled multi-instrumentalist, Gold swiftly emerged as one of the most sought-after session musicians on the West Coast scene, and his resume — including dates with James Taylor, Carly Simon, Loudon Wainwright III and J.D. Souther — reads like a Who's Who of the singer/songwriter movement.
In 1975 Gold released his self-titled solo debut; its follow-up, What's Wrong with This Picture?, was his commercial breakthrough, notching an international hit with "Lonely Boy." "Never Let Her Slip Away, " from 1978's All This and Heaven Too, also reached the British Top Five, but the album's most enduring moment remains "Thank You for Being a Friend, " the blockbuster ballad later remade as the theme song for the hit sitcom The Golden Girls.
However, 1980's Whirlwind stiffed, and Gold was cut loose from his contract with Asylum; after spending the early part of the decade touring with Ronstadt, he teamed with 10cc alumnus Graham Gouldman to form Common Knowledge, recording a self-titled LP in 1984. Gold and Goldman then rechristened their duo project Wax UK, notching a minor hit in 1986 with "Right Between the Eyes." "Bridge to Your Heart" was a British smash in 1987, but after 1989's A Hundred Thousand in Fresh Notes Wax UK disbanded.
Returning to his solo career, in 1991 Gold issued his first effort in over a decade, Home Is Where the Heart Is, before immersing himself in production work for artists ranging from Nicollette Larsen to Stephen Bishop to Eikichi Yazawa. In 1995, he reunited with Bonoff, Edwards and Waldman in a new incarnation of Bryndle, releasing an eponymous LP before Gold's move to Connecticut forced him to leave the group soon after.
1996 saw the release of a new solo effort, …Since 1951, as well as Halloween Howls, a record for children. Leftovers, a collection of unreleased material, followed in 1998.
Read more about Andrew Gold at his website. Words by: Jason Ankeny, All Music Guide
Discography
Andrew Gold/What´s Wrong With This Picture/All This And Heaven Too/Whirlwind/Plus
Demon Music Group 2013
Tracks: Disc 1: That´s Why I Love You, Heartaches In Heartaches, Love Hurts, A Note From You, Restin In Your Arms, I´m A Gambler, Endless Fligh, Hang My Picture Straight, Ten Years Behind Me, I´m Coming Home, Hope You Feel Good, Passing Thing, Do Wah Diddy, Learning The Game, Angel Woman, Must Be Crazy, Lonely Boy, Firefly, Stay, Go Back Home Again & One Of Them Is Me. Disc 2: How Can This Be Love, Oh Urania (Take Me Away), Still You Linger On, Never Let Her Slip Away, Always For You, Thank You For Being A Friend, Looking For My Love, Geneivieve, I´m On My Way, You´re Free, Kiss This One Goodbye, Whirlwind, Sooner Or Later, Leave Her Alone, Little Company, Brand New Face, Nine To Five, Stranded On The Edge & Why Don´t You Make Up Your Mind. Disc 3: Within A Word, Sometime When A Man´s On His Own, Broken Pin Ball Machine, To Be Someone, Ten Years Behind Me, Hang My Picture Straight, Lonely Boy, Firefly, Gorilla Jam, Feel It, Hope You Feel Good, Gambler, Thank You For Being A Friend, Dr Robert, Genevieve, Still You Linger On, Gambler (version 2), Endless Flight, The In Crowd & Traffic Jam.
Musicians on the Andrew Gold/What´s Wrong With This Picture/All This And Heaven Too/Whirlwind/Plus album: Andrew Gold and others